I took some stunning photos in the Highlands - including this one of Burghead Beach
which got me thinking about an Highland Lights Series.
Here's where I am after the first session with an underpainting in place. It should just be a matter of refinement and blending with the next paint layer.................................................
Refined the sky adding more shape the the clouds and getting brightness in the middle, tapering towards darker areas at the ends. Painted in the sea, as with the sky going darker towards the edges of the picture. Used a paynes grey and ultramarine mix to paint in the land areas. Limited pallett of ultramarine blue, paynes grey, mixing white, titanium white with some burnt umber on the side in case I decide I need another grey.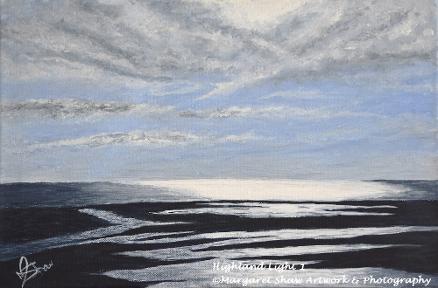 Final stage was to complete the land - working from darker areas at the edges to lights in the middle.
Signature added and varnihed.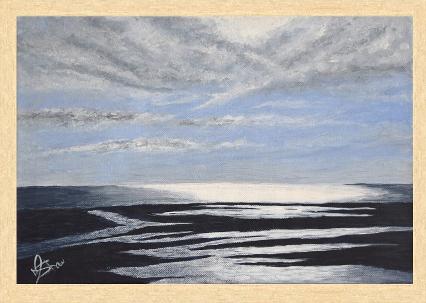 White floating frame compliments the piece nicely.