I was pleased with the flowers I had in my garden tubs ( June 2018 ). With the hot weather and watering they were quite profuse. Wanting to take something to the art group to work on, I took a few photos with the intention of doing some small pastels. My Begonia worked out well and is framed. My Lillies and Pinks got abandoned. I prefer the single flowers. Wanting a triptych a rose and an iris have moved onto the easel.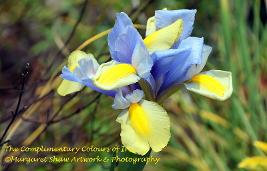 Irisof complimentary colours
Worked petal by petal from top to bottom of flowers.
Background was added with several changes along the way - this one is in the thinking pile. Do I try to do more with it or maybe re-start with close up of middle of flower?
Re-started with the middle of the flower.
Completed with use of blenders to create lots of texture.
Framed to protect the pastel.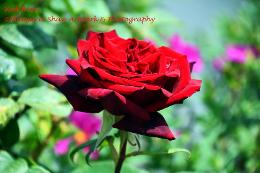 Pastelling started - working petal by petal with careful studying of the reference.
Rose complete, background colours marked in and blending started.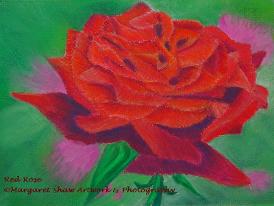 Background blended and darkened the dark areas in the flower.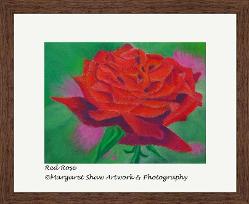 Framed to protect the work
A bit of photo shop editing showed up the colours in the white begonia
After pastelling session 1.
Using pastel pencils for the colours topped with a blending white
pastel stick.
Working top to bottom - left to right - at the end of session 2.
Pastelling finished but which way up should the picture be?