Having made the decision to do a series of charcoal lamb pictures here's my third selection "Afternoon Rest".
These little ones seemed to be taking a break in the late afternoon sunshine.

Outline drawing to fit mount size 12 x 10.
The lamb at the back came together quite easily as he has fairly plain features.
Still need to work on the highlights and the darks to create a more 3d image

I suspected I was going to have more difficulty with the front lamb due to the amount if marking on the face.

He started to look a little better - but still not right.
When I start with the highlights things will hopefully improve. He may require a face transplant from another photo.

Did some work on the front lamb and flattened his face,
however I now think this has made his head too big for his body, so some narrowing of the face is needed.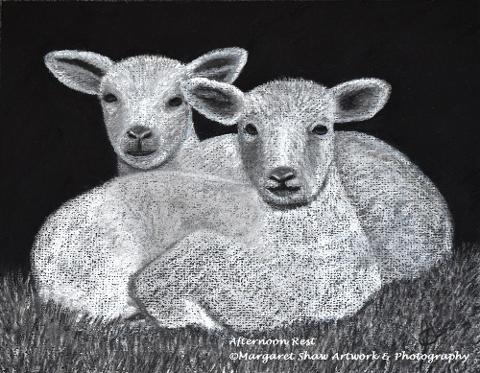 Narrowed the face and this still wasn't right. The rear end was to small so increased that and finally the proportions looked right. Shadows and highlights added and its done.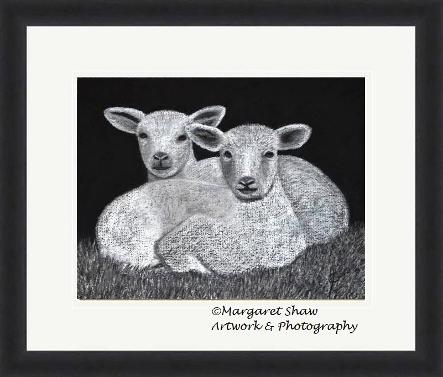 Mounted and framed and for sale