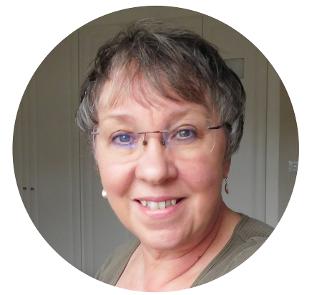 I've always liked pictures. As a child I played for hours with a camera (no film in it as it was expensive to have photos developed then). I liked art at secondary school but didn't like the art teachers so didn't pursue art to examination levels. Then one holiday some years ago I took an introductory watercolour class, realised "I can do this", and became hooked.
Now I paint & draw using a variety of media, dependent on the subject and effects I want to achieve.
I continue to develop my skills - as things capture my interest. I enjoy learning - trying new media and techniques and passing this knowledge on. My art journey continues - in fact, it will probably never end.
As my artistic skills have developed I've found that my photographic skills have improved which in turn enable me to produce better artwork and so the cycle goes on.
I live in Kirkby Stephen, in the beautiful Eden Valley Cumbria, England - a source of inspiration and the location of many of my photos.
I have links with several art organisations including being:
A professional associate of The SAA
A member of the Eden Valley Artistic Network
A member of Prom Art
Secretary for the Brough and Stainmore Art Group
I take photographs because I find pleasure capturing and sharing some of the beauty in the world as I see it.
I produce artwork because I enjoy it. Experimenting with art materials and taking a blank piece of paper or canvas and turning and idea into a unique piece of art.
Below you can see a video of some of my favourite pictures from 2022.