I am a professional associate of the SAA. I have tutored art beginners classes at the Eccles Community Gallery and creative Workshops at Mazart Studios. More recently have been working one to one with both beginners and more experienced artists, introducing them to media and techniques.
I live in Kirkby Stephen, Cumbria ( postcode CA17 ), so If you're looking for a workshop/tuition within my vicinity, contact me to discuss what I can offer you.
If you're interested in how I approach my artwork, visit the Work in Progress Pages on this site. You'll see my processes for recent pieces - mistakes included.
I also give talks on my photography from an artistic perspective - contact me to discuss what I can offer you.


I ran an introduction to pastels workshops as part of the EVAN@Rheged event in 2017.
The workshop was 2 hours long and was designed for anyone to participate in and experience this media. All materials were provided and participants left the workshops with the small set of pastels they had been working with and their pictures mounted (ready to frame) in a protective sleeve.
Sue Jackson contacted me on facebook after the workshop and said "Thanks Margaret for the afternoon pastel drawing workshop, I learned lots in my first attempt and feel inspired.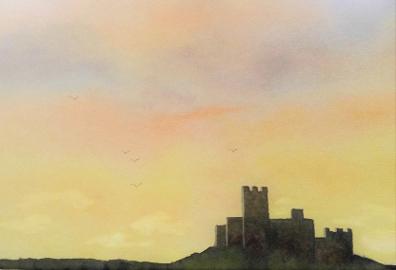 Tuition Piece - Bamburgh Castle in watercolour
painted by student Sheila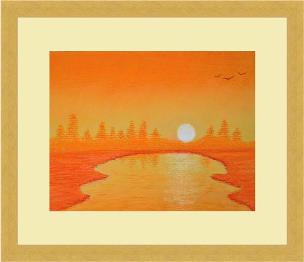 Introduction to Pastels Workshop Piece