These pages show some my artworks in progress.
As works progress, new ones will be addded and older ones deleted.
I hope you enjoy seeing my approach to each piece.
Click on the title of the work to see the progress images and description.
I took this lovely photo at the Ornamental Gardens in Grange over Sands.

Sitting quietly admiring these babies (camera at the ready),

I was delighted when the parents seemed to think I was a suitable baby sitter.
Bamburgh Sunrise
On holiday woke early to find an orange sky and the sun not risen.
Grabbed my camera and set off towards the sea.
I felt suitably rewarded when I saw the sun peek over the horizon.
Sunflower
I started this as an exercise with my new pastel pencils.
I'd found some instructions on the internet but decided I'd use my own reference photo.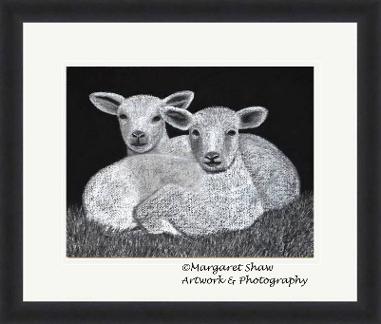 Afternoon Rest
Having made the decision to do a series of charcoal lamb pictures here's my third selection "Afternoon Rest".
These little ones seemed to be taking a break in the late afternoon sunshine.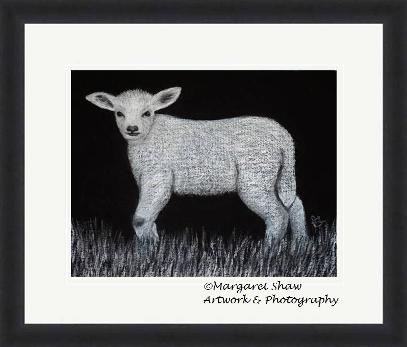 Just one
Previously worked as a pencil drawing where some of the proportions were wrong so re-did in charcoal and pastel.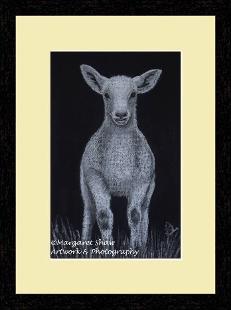 Are Ewe Playing
With Lambing season in full swing I've decided to do a couple more charcoal lambs.
This little one seemed to be looking for someone to play with.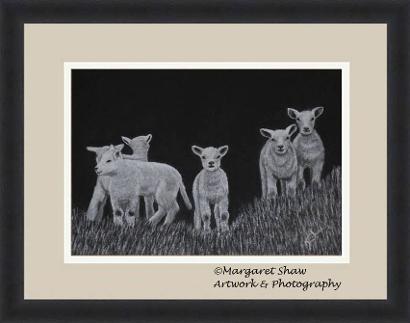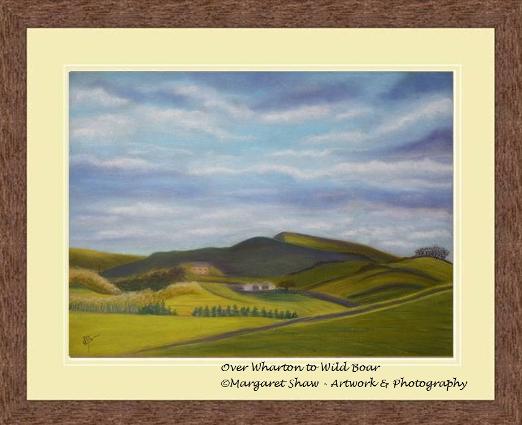 On my wanders around my home town, I took this stunning photo of Wild Boar Fell overlooking Wharton Hall.

I'd bought some new pastel pencils and thought I had the opportunity to put the 2 together.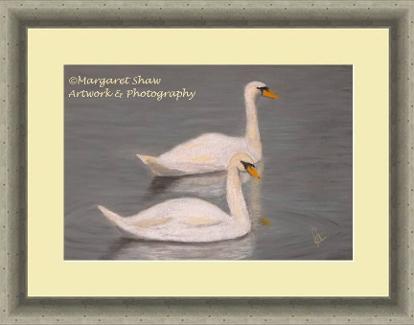 Sizergh Swans
These 2 beautiful creatures have taken up residence on the lake at Sizergh Castle ( Feb 2017 ).
On a dull grey day they made an interesting contrast to the reflected greys from the clouds in the almost still water.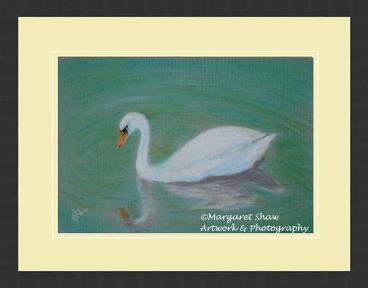 Ulverston Swan
I took this lovely photo a few years ago from the bank of the Ulverston Canal.
The water was still except for the ripples being made by the swan,
which caused an almost abstract effect as the ripples moved the reflections from the sky and trees.